I can't believe my little gal is 3 months old all ready! It's going by way to fast. I just noticed that in all the pictures I've posted of her she's sleeping. She is awake quite often, so I thought I'd prove that with a couple I took this afternoon. She's such a smiley girl, but she gets a little overwhelmed when I take pictures of her, so hopefully I'll get pictures to prove her happy disposition someday. I've got millions of pictures of her to edit, and no time to do it. Story of my life.
I went to Trendy Tots in Utah last week and came home with some fun new leggings and headbands, so much fun!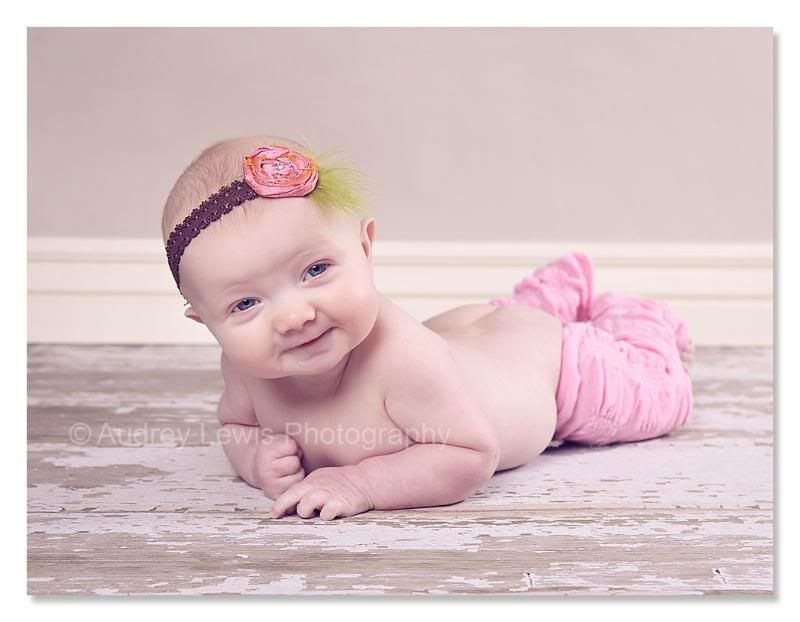 And this is my new prop that I picked up in Utah too. I was setting up my studio to shoot Kali in it when my oldest came down and plopped her in. She looked so stinking cute that I hurried and snapped a few, but I wish now I'd taken the time to fix the blanket....by the time I did she was done. Very done.